Ayanna Howard
M.S. EE '94, Ph.D. EE '99, has been named dean of Ohio State University's College of Engineering, effective March 1. Howard, previously chair of Georgia Tech's School of Interactive Computing as well as founder and director of the Human-Automation Systems Lab (HumAnS), has also released a new book, "Sex, Race, and Robots: How to Be Human in the Age of AI."
Lynden Archer
B.S. Chem. Eng. '89, was recently named the Joseph Silbert Dean of Engineering at Cornell University. A Cornell faculty member since 2000, Archer directed the Robert Frederick Smith School of Chemical and Biomolecular Engineering from 2010 to 2016. In 2017, he was named the David Croll Director of the Cornell Energy Systems Institute.
Melanie Ziebart
B.S. ISE '14, was the first Air Force pilot, male or female, to deploy with the Marines on an amphibious warship in the Pacific Far East. Ziebart is currently flying with Marine Fighter Attack Squadron 121 Green Knights.
Neal Mitsuyoshi
B.S. CE '91, has been promoted to the rank of brigadier general in the United States Army. Mitsuyoshi currently serves as the Mobilization Assistant, J4 Logistics and Engineering Directorate at U.S. Indo-Pacific Command, Camp H. M. Smith, Hawaii. He was previously chief of staff of the Hawaii Army National Guard.
Sarah Martin
B.S. BME '04, has joined HealthCorps, a national not-for-profit founded in 2003 by Dr. Mehmet Oz, as senior director of programs. HealthCorps provides health education and physical education programming in high-need high schools across the country. The curriculum is delivered by recent college graduates with a passion for health and wellness.
Joshua Chu
M.S. BME '04, has been named managing partner of Lewis Roca Rothgerber Christie's California offices. Chu has been a member of the firm since 2007, practicing in the area of intellectual property with a focus on the prosecution of U.S. and foreign patent applications.
John H. Daly III
Ph.D. '79, is director of transportation and infrastructure for Flint, Michigan, and has been reappointed to the Michigan Infrastructure Council, a state board implementing a statewide asset management strategy for public infrastructure.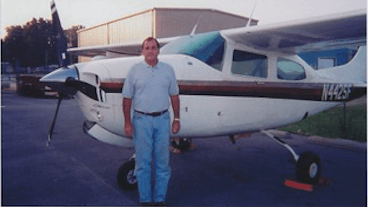 Ron Maines
M.S. '77, received the 2019 FAA Wright Brothers Master Pilot Award, which recognizes 50 years of exemplary aviation flight experience, distinguished professionalism and a steadfast commitment to aviation safety.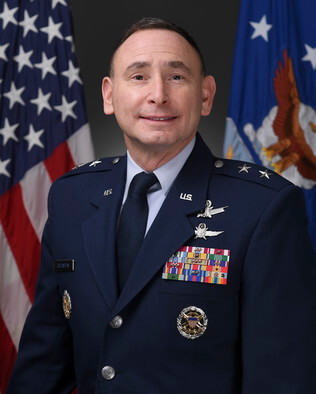 Scott Goldstein
Ph.D. EE '97, won the 2019 Institute of Electrical and Electronics Engineers (IEEE) Warren White Award for contributions to the design, development and fielding of multi-domain radar, EW and cyber systems. He was also promoted to major general in the U.S. Air Force, where he serves as a reserve officer.
Cheryl Madamba
'12 (ENG) and Jeff Collins, USC Trojan Marching Band assistant director, were married June 26, 2020.
Greg Garrabrants
'93 (ENG) is president and CEO of Axos Bank. Under Garrabrants' leadership, Axos Bank has consistently ranked as one of the highest-performing banking institutions in the country, with S&P Global Market Intelligence naming Axos one of the nation's top five public thrifts for 11 years in a row.
David Frost
(ENG) '81 leveraged his MSSM toolkit to become a successful independent author and Master Fitness Trainer. His first specialty, nonfiction book, "KABOOMER: Thriving and Striving into Your Nineties," was published in June.

In Memoriam
Gerald (Jerry) Carr
B.S. ME '54, a former astronaut who commanded the last Skylab mission, passed away peacefully on Aug. 26 at the age of 88 in Albany, New York. After graduating from USC, he became a Marine Corps pilot and was stationed for a time at MCAS El Toro as a member of Marine Fighter Attack Squadron (VMFA-122). As commander of the Skylab 4 mission, Carr was lauded as a pioneer of long-duration spaceflight.
George Seeley
B.S. CE '50, passed away on Oct. 19 at the age of 101. Seeley served in the U.S Army Air Corps during World War II in the Pacific Theater, rising to the rank of first sergeant. After receiving an honorable discharge, he attended USC.
Richard Hunsaker
B.S. (ENG) '63 passed away on December 6, 2020. Dick and three partners founded Hunsaker & Associates, which continues to be one of Southern California's leading engineering firms. Committed to giving back, Dick and his wife Regina supported students through a scholarship at USC Viterbi, later endowed by Hunsaker & Associates employees upon Dick's retirement.

Robert A. Johnson
(ENG) '60 from Ironwood, Michigan, passed away on April 23. He was a Seabee in World War II.
Robert W. (Bob) Mannon
M.S. (ENG) '61, Ph.D. (ENG) '71 of Santa Barbara, California, passed away on March 10 at the age of 92.
James E. Fernandes
M.S. (ENG) '74 of Seattle passed away on Feb. 8, at the age of 93.