Amy Lin, B.S. CS '09, was named as Forbes 2016 "30 Under 30." Lin co-founded Blendspace, an education technology company that provides teachers access to create lessons from digital content. The company was acquired by TES in 2014.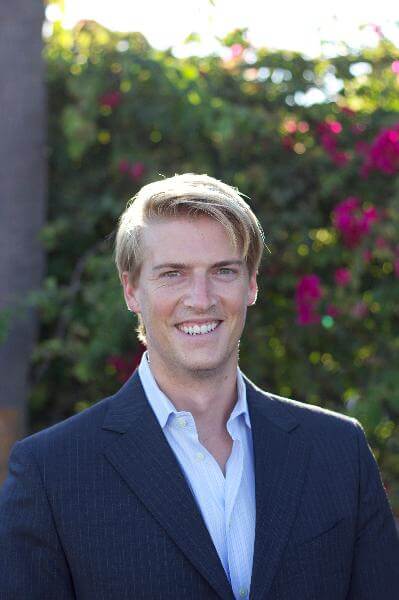 Erich Kai Stephan, B.S. ME '09, is one of Forbes 2016 "30 Under 30." Stephan is the founder and CEO of Pegasus Solar, a company that engineers and manufactures solar rooftop installation systems.
Debra L. Reed, CEE '78, has been named one of Fortune's Most Powerful Women in Business for 2015 — her fifth consecutive year on the list. Since 2012, she has served as the chairman and CEO of Sempra Energy.
Kenell Touryan, B.S.'58, was born in 1936. As of June 3, 2015, he had lived 28,700 days and been married for 52 years. He worked on Renewable Energy and Energy Efficiency and was a visiting professor at the American University of Armenia (an affiliate of UC Berkeley).
Christopher Kittides, PE, NCEES, B.S. '63, M.S. '65, recently retired from BEI Associates Inc., a Detroit-based architectural/engineering firm where he was the longtime chairman and CEO, as well as majority owner.
 James Kirk, M.S. '69, served with the United States Air Force as a radar bomb navigation technician in the 85th Bomb Squad/47th Bomb Wing in England. He also served as a field engineer inertial guidance for North American Avia. Since then he has been in private patent law practice and is writing patent applications.
Former aerospace executive and serial entrepreneur, Michael M. Mann, Ph.D. '69, founded a corporate development group focused on assisting university-based high-tech ventures. He currently serves as executive chairman of Transient Plasma Systems Inc. and is on the board of directors of Caltech Associates and the Chair's Council for the Division of Humanities and Social Sciences.
Jerald B. Gartman, M.S. '70, is a retired Marine colonel who started Gartman and Associates, a global consulting firm. While in the Marine Corps, he was awarded the Legion of Merit, the Silver Star, 21 Air medals, two Meritorious Service medals, the Purple Heart, the Navy Commendation Medal and two Navy Achievement Medals.
After graduating from USC Viterbi, Eduardo Samaniego, B.S.'72, entered the Jesuit Order to become a priest. He has been focused on doing parish work and is a published author of two books, "If You Preach It, They Will Come" and "Bien Predicada, La Gente Vendra."
The American Society of Civil Engineers (ASCE) awarded Life Membership status to Patrick Fuscoe, B.S. '72, CEO of Fuscoe Engineering Inc., at the recent ASCE-Los Angeles branch's Annual Life Member Brunch.
Arthur (Larry) Andrews, M.S. '74, is a former rocket scientist and aerospace program manager. Recently, Andrews published a book titled "A Space Oddity," a must-read for those following the current news concerning extended International Space Station stays.
Kenneth Post, B.S.'75, owns and operates a hearing aid franchise called Zounds of Laguna Hills in Laguna Hills, California. The company sells hearing aids at a cost that is half of what competing brands offer.
Byron Veasey, B.S. '79, is principal of quality assurance of the Enterprise Data Warehouse at E*Trade Financial in Alpharetta, Georgia.
Brian L. Goldbeck, M.S. '85, is concluding his 32-year career with the U.S. Department of State, having served in Korea, Yemen, China, Ethiopia, Mongolia and the Philippines. He also taught at an international school in Riyadh, Saudi Arabia, and served in the U.S. Army and Army Reserve.
Thomas Kenna, M.S. '93, was recently appointed director of transportation supporting UC Santa Barbara. He is continuing his service with the U.S. Air Force Reserves as a LTC commander supporting the C-130 J aircraft.
Cenk Temizel, M.S. '05 Petroleum Engineering, is working as a reservoir engineer at AERA (a Shell-ExxonMobil affiliate) and serves as a technical editor for Reservoir Evaluation and Engineering Journal and PetroWiki.
Stephen Brogan, M.S. '05, became commander of the 72nd Comptroller Squadron at Tinker Air Force Base in Oklahoma City in July 2015. As CFO of the base, he is responsible for 145 personnel, plans and executes a $278 million operating budget, and provides financial customer service to over 65,000 military, civilian, retiree and Reserve personnel.
Charles Ralston, B.S. '06, MBA '13, is an entrepreneur and travel aficionado living in Manhattan Beach, California. After nine years in the enterprise software industry, he founded an online travel startup, TripStreak, in September 2015.
We welcome your class notes at: viterbi.giving@usc.edu